Function by Design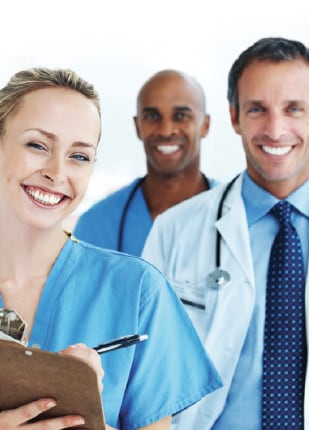 Tru Medical Solutions, LLC (TMS) is a manufacturer and distributor of rehabilitation and orthopedic products sold to hospitals, orthopedic and rehab clinics, nursing homes, assisted living centers, chiropractors and patients across the United States.
Our corporate mission is to partner with provider to meet the needs of the patient.
We are owned and managed by 6 partners who are each actively involved in the daily operations of the business. Leadership experience includes former executives and managers of medical product manufacturers, distributors, and managers of transportation companies.
Founded in November 2009 and located in Collegedale Tennessee, TMS currently operates out of 40,800 square feet of office, warehouse and production space.
Sales and marketing activities are divided into two categories, clinic and patient. Clinic sales are generated direct to clinics by TMS direct sales employees and contracted sales associates. Direct sales to clinics are accomplished through catalog marketing and our website. Indirect clinical sales are achieved through a group dealers/re-sellers strategically located throughout the U.S.
Our management team believes there is an excellent opportunity for sustainable multi-year growth due to continued consolidations and our multi-channeled go to market strategy. We believe that many of the products we offer provide cost effective approaches to treating a wide range of conditions and that there will be a solid demand for our products as the health care industry evolves.



This link leads to the machine-readable files that are made available in response to the federal Transparency in Coverage Rule and includes negotiated service rates and out-of-network allowed amounts between health plans and healthcare providers. The machine-readable files are formatted to allow researchers, regulators, and application developers to more easily access and analyze data. www.bcbst.com/tcr